John Greathouse
Born: Abt 1737, , , Pennsylvania
Marriage: Catharina Elissen Haack Est 1777 in , Shenandoah County, Virginia
Died: 20 Nov 1834, MT Carmel, Wabash County, Illinois about age 97


Notes:
Note: there are many John Greathouse's enumerated in different states at about this time. It is extremely difficult to sort out which is which.

Elizabeth Durovic-Faler in a letter dated 7 Jan 2000, pointed out that this John was enumerated in the 1810 census at Coffee Island in Wabash County and not as is sometimes reported in Randolph Co., IL. On one side of the river is Mt Carmel, Wabash Co., IL where John Greathouse, died in 1834, settled, on the other side is Knox Co., IN where in 1807 this same John was on the Voter List along with James Majors who had married his daughter Elizabeth, in Warren County, KY. "It appears that James Majors is the son of Eva Ann Greathouse and James Majors in Maryland. If so, he married his cousin of some degree depending on how this Gordian knot is unravelled."

Chris Bailey in e-mail Feb 10, 1998 says : He was born in Pa. Was in the Shenandoah Valley in 1785 then moved to KY by 1800, in Warren County he was in the 1800,1802,1804, 1805, and 1806 Tax Lists of Warren County, KY. He again appears in the 1810 census of Coffee Island, then Randolph County, IL Territory. He supposedly came to IL with four children and a grandchild settled on the land now occupied by the city of Mt. Carmel, IL, the first settler in Mt. Carmel Precinct and one of the first in that part of IL west of the Wabash River. His obituary appeared in the Mount Carmel, IL newspaper. "D. Nov 20th 1834, Mr. John Greathouse-supposed to be from 104-115 years of age-father of Mr. E. Greathouse-they were the first two settlers of the town plat of Mt. Carmel, IL"

Chris Bailey in a letter 11 Feb 1998 "My feeling is that John Greathouse (d. 1834) of Wabash Co., IL was the son of Henry and Ann Greathouse of Heidelburg Twp, Lancaster (now Berks) Co.,PA However, it is possible that Henry's son is the John Greathouse who lived in Jessamine County, KY."

From T.J. Wood, of Springfield, IL via Terry Eastham: "....After a residence in Kentucky (perhaps Warren County), in 1803 he settled at the present site of Mt. Carmel, IL, the first white man to do so. In 1818 he sold his land to the Reverends Hinde and McDowell, who founded the town of Mt. Carmel, and moved to the now extinct town of Centerville where he lived until his death on 20 Nov. 1834. He was about 110 years old. He was a charter member of Barney's Prairie Church, founded in 1819..."




Details of his life include: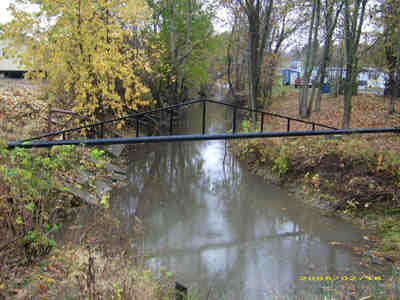 • Greathouse Creek, Wabash County, Illinois

The creek runs into the Wabash River on the south side of the town of Mt. Carmel, IL. Greathouse Fort in Mt. Carmel was built by John because that is where John settled with his sons, Enoch and Daniel. Some of John's children settled in Wabash County, including married daughter Elizabeth (Majors) but others, like Isaac, moved to Edwards County. West Salem in Edwards County is very close to the border between the two counties.

-Larry Kistner

John married Catharina Elissen Haack Est 1777 in , Shenandoah County, Virginia.

Marriage Notes:
Shannandoah County became a county in 1778.